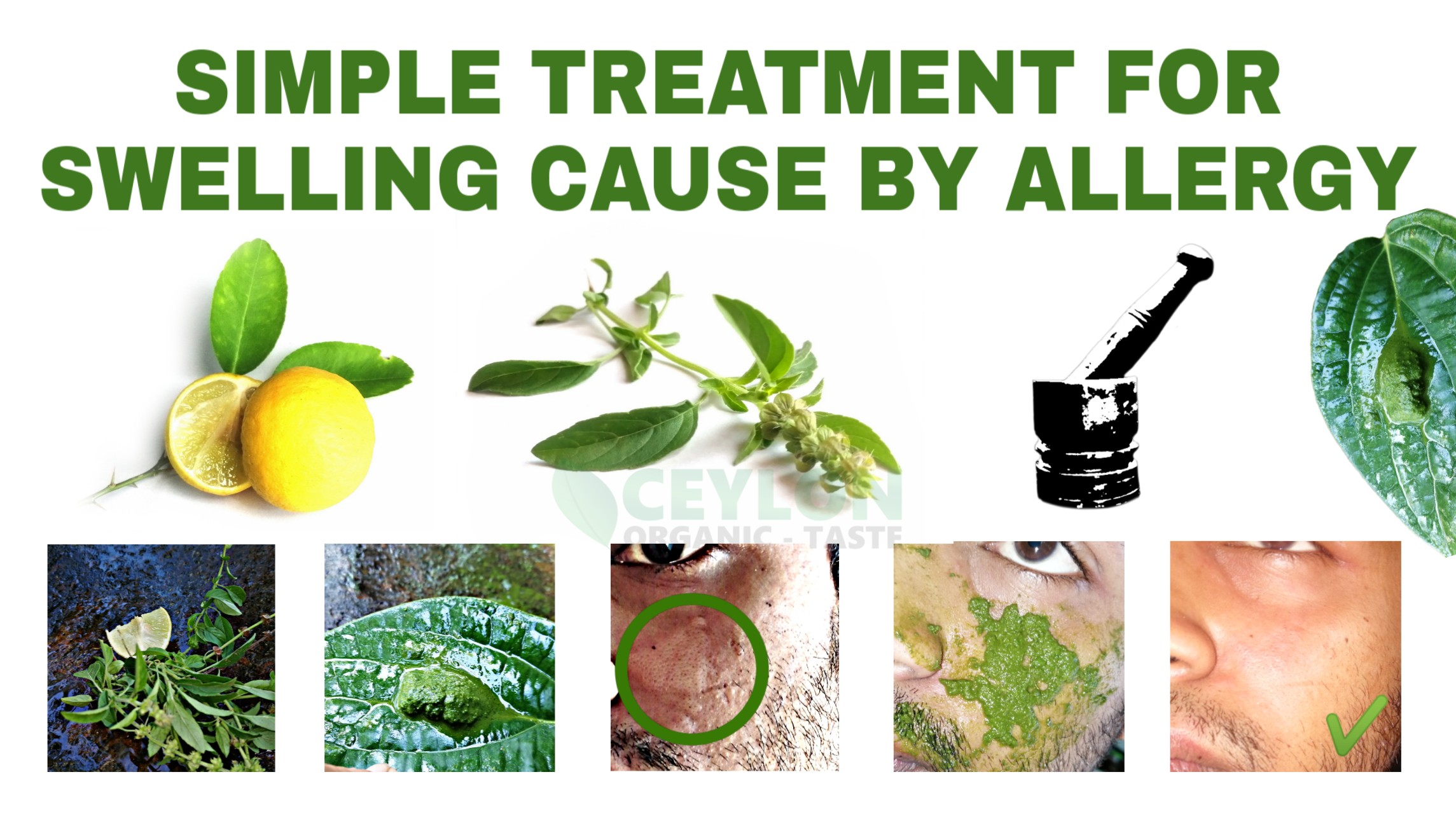 A subtle allergy in the body can cause swelling. In such cases, we would like to offer a simple recipe for the treatment
Using these natural herbal extracts can save your valuable body and money, rather than using drugs with side-effects.

The picture below shows an allergy caused by contact with an insect's outer hair (villus) when that person woke up in the morning.

Ingredients Required
A few leaves of Holy Basil
A little bit of lime juice
You can also add red onion

Take a handful of holy basil leaves, grind it in the grindstone, or bruise, mix it with lime, and apply it on the surface of the swelling area and wait for several hours Until the swelling is reduced

It is also an excellent natural treatment for acne (pimple)