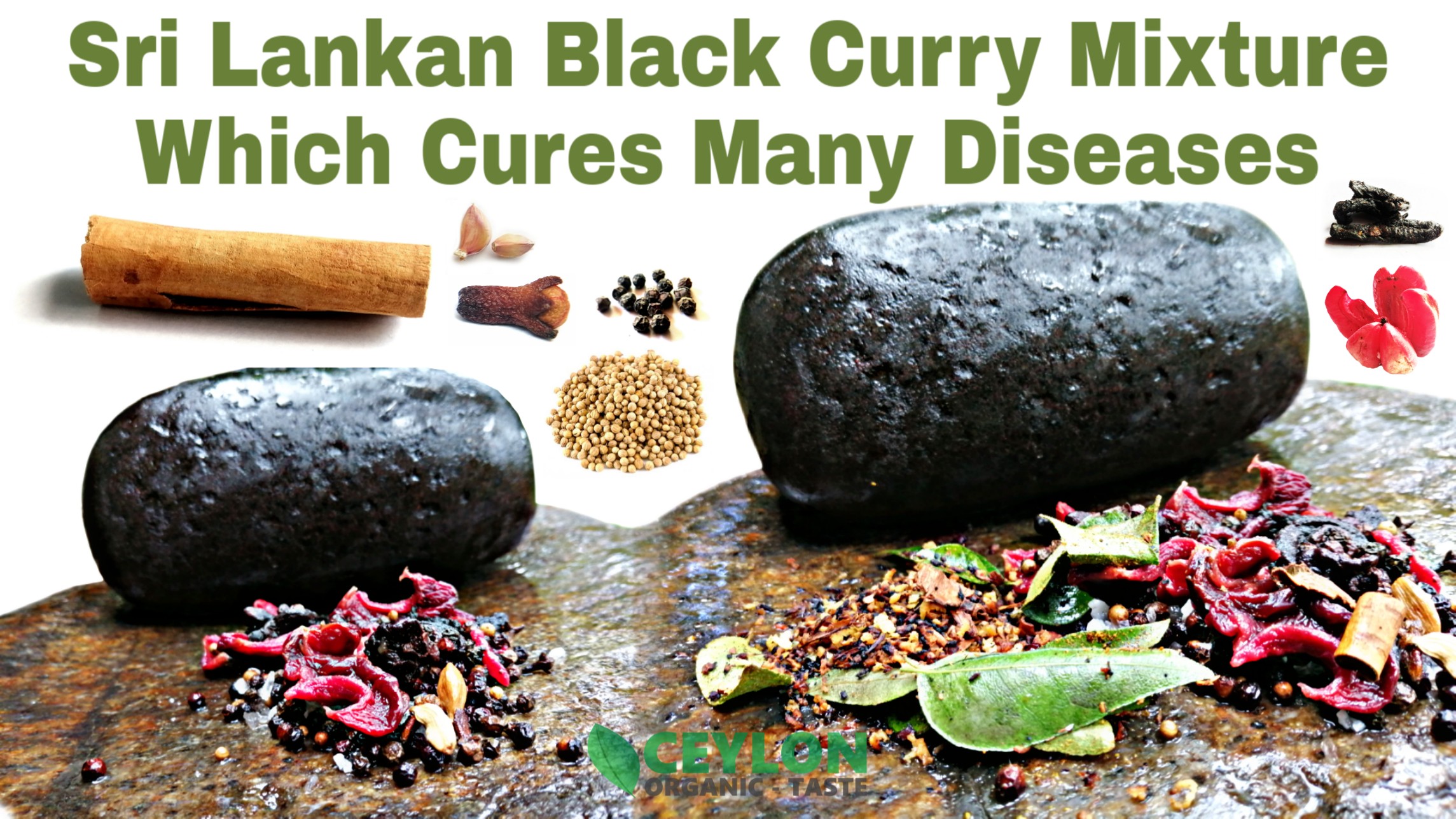 This is a curry mixture of medicinal herbs and spice that have been used in Sri Lanka since ancient times. Even today this herbal curry is made in Sri Lankan homes. This is a great recipe to make when a person is sick, especially when they are suffering from appetite problems.

01. Cumin
02. Garlic
03. Clove
04. Pepper
05. Goraka
06. Red onion
07. Coriander
08. Dried chilli
09. Fenugreek
10. Cardamom
11. Curry leaves
12.Tamarind juice
13. Cinnamon bark
14. A very small amount of turmeric
All of this can be grinded by the grinding stone. after adding Tamarind juice, It can be prepared by adding enough water in the mixture, cooking it well and finally mixing to the extent necessary salt. sometimes, It is also used as a drink.

I mention this, It's very beneficial if you can use a grinding stone for grinding.

You can experiment with a simple test. You can prepare this amazing medicinal black curry from this same recipe one by using a blender and one by using a grinding stone. Then you can experience it by yourself.

Its amazing properties are due to the combination of all these herbal ingredients compounds.

BENEFITS 👇
01. The best treatment for appetite
It is frequently used in cases of appetite problems. It is normal for people to refuse to eat when they have some illnesses. It is a beneficial medicinal herbal curry mixture that can be eaten delightfully in such cases.
02. Treats for digestive disorders
03. Beneficial for cancer
04. Helps to cure constipation
05. Detoxification ability
06. Lowering blood cholesterol
07. Preventing blood clots
08. Blood sugar control
09. Bacterial and viral resistance
10. Anti-inflammatory properties
11. Ability to relieve abdominal pain
12. Avoiding physical pain and exhaustion
13. To speed up wound healing
14. It makes menstruation easier
Sri Lankan black curry mixture which cures many diseases