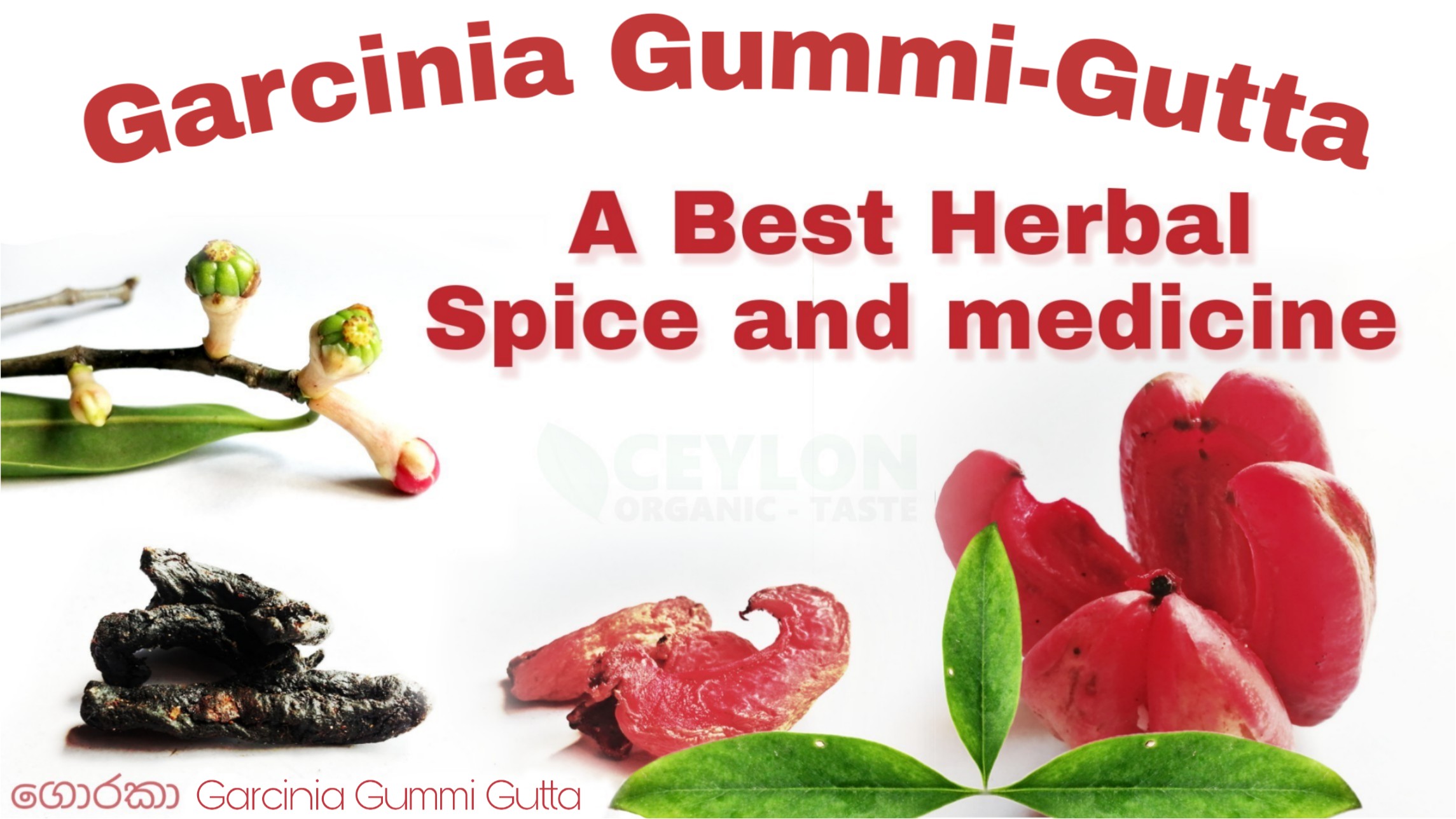 Goraka has been used in Sri Lankan cuisine since ancient times because of their strong belief in food protection and its healing properties. Goraka is widely used among local people as a spice and as a medicine. Because of its frequent use in daily meals, this medicinal herbal has been very useful in protecting people from many diseases. In an age when artificial foods are often used, we are accustomed to using these herbs. Let's build a healthy life and healthy world….

The tree grows up to 12 m tall and bark is smooth with colours in dark brown and blazes white. The leaves are thick, oval or round, 1-2 inch wide. The fruit looks like a small pumpkin and the raw fruit is green to pale yellow in colour. The ripe fruit and flowers are reddish hot pink in colour and attractive.

ගොරකා/ Goraka/ Garcinia gummi-gutta

Ripe fruits can be eaten and they are acidic. The fruit can be preserved by slicing into thin pieces and then drying under the sun. It is used to prepare the various type of meal recipes. It also can be used as pickles. It's very popular to prepare slightly acidic curries. The chutney can be made by boiling the fruit. In indigenous Ayurveda, it is stated that not only the fruits but also the leaf, bark stems, roots of the tree are necessary for the prevention of disease.

Benefits

01. For dysentery
Dried slices are used after grinding to prepare remedies for dysentery in indigenous ayurvedic medicine.

02. Balances blood sugar level
The compound of the fruit controls diabetes-related blood sugar level. It will help to cure diabetes.

03. Reduce cholesterol level
Its hydro-hydroxy acetic acid reduces high cholesterol levels in the body. Also, It is used for indigenous ayurvedic treatment for cholesterol burning remedies.

04. For cancer treatments
It also prevents cancer cell growth and spread throughout the body.

05. Anti Inflammation
This amazing herbal fruit helps to relieve swelling and inflammation of the body.

06. Reduces body fat
Long term use of goraka will help you to control obesity. It can be eaten as sambal by mixing with Garlic, ginger, curry leaves, cinnamon for control obesity.

07. For pain in the throat
As a simple treatment, The grinned goraka, salt and black pepper recipe can be used to relieve a sore throat.

08. For legs related Itching
The boiled water of goraka and salt is used to cure legs related itching.

09. Beneficial for depression
Hydroxytric acid of goraka is helped to control of the chemical components of depression. Dried slices can be added in daily meal recipes and it will be a good medicinal remedy to reduce depression.

10. Oral diseases
Injuries of the mouth and gums can be cured by washing the mouth with boiled water of goraka.

Kingdom: Plantae
Clade: Tracheophytes
Clade: Angiosperms
Clade: Eudicots
Clade: Rosids
Order: Malpighiales
Family: Clusiaceae
Genus: Garcinia
Species: G. Morella
Binomial name: Garcinia Morella